SBI gives big relief to 45 crore customers, lowers minimum balance limit
SBI gives NOW big relief to 45 crore customers 2020, lowers minimum balance: State Bank of India, the country's largest state-owned bank, has given relief to 450 million customers. SBI has reduced the minimum balance limit for metro and rural areas.
SBI gives big relief to 45 crore customers
The average monthly balance has now been raised to Rs 3,000 for metros and urban cities and Rs 1,000 for rural areas. At the same time, the charge for not maintaining the minimum balance has been reduced.
About 45 crore customers will be relieved by SBI's new rule. Generally speaking, a charge of Rs 5-15 and GST have been levied to maintain the minimum balance. SBI's minimum average balance charge was introduced in April 2017.
In the case of metro cities like Delhi, Mumbai, Kolkata, Chennai, a reduction of 50 per cent in the minimum balance carries a fine of Rs 10 plus GST. If there is a 50-75 per cent cut, the charge is Rs 12 plus GST. If the account holder's balance falls by more than 75 per cent, the fine is Rs 15 and GST is charged separately.


SBIના તમામ ચાર્જ જાણવા માટે અહી ક્લિક કરો

SBI gives relief to 450 million customers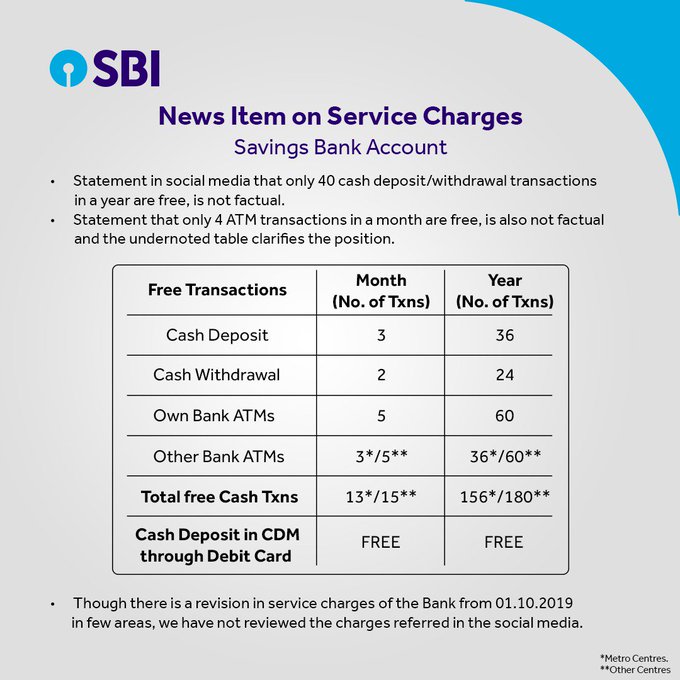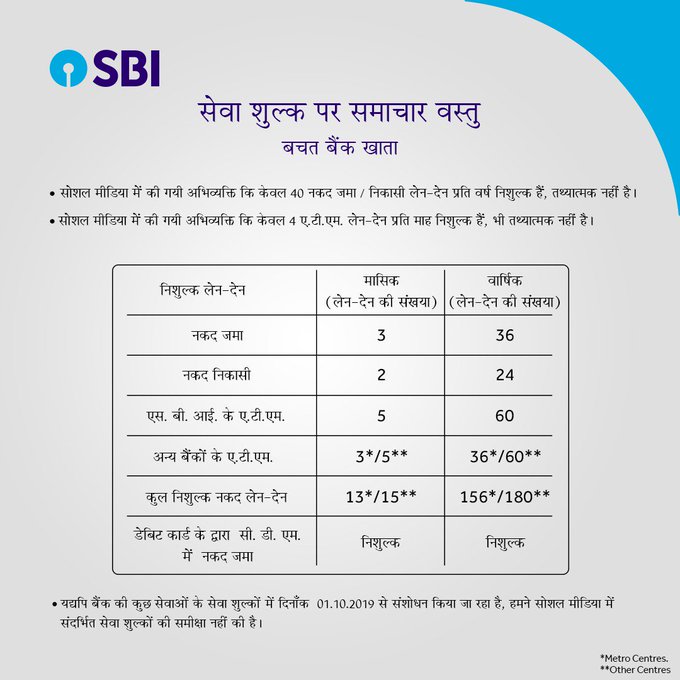 In addition, the bank has also implemented tax collected at source from October 1. Under this, it is applicable on sending more than 7 lakh remittances in a financial year.
However, it will not include payment related to education loan. TCS is applicable even if this amount is less than seven lakhs.